Drain Cleaning & Snaking
Are you looking for a plumber to snake your drains? Is water draining much slower than expected lately? It may be time to call the plumbing professionals at Caliber One Plumbing and Construction, Inc.. We've been cleaning and unclogging drains in local homes and commercial buildings for over 5 years, and we'd be happy to help. The skilled plumbers at Caliber One Plumbing and Construction, Inc. are courteous and competent, and the pricing is always fair. Call today for a free estimate to clean your drains.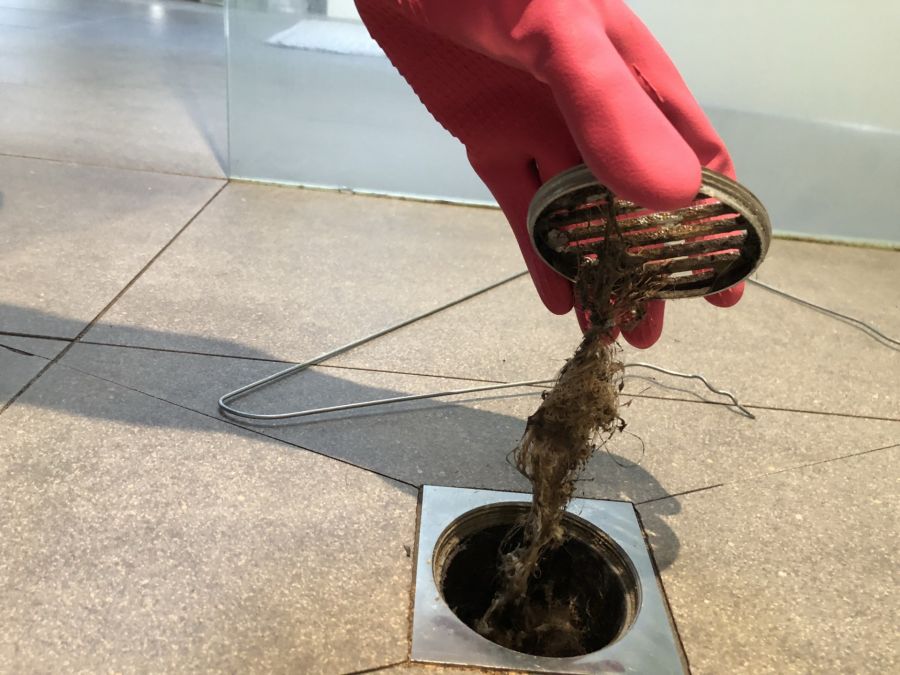 ---
Call for a FREE Quote
---
$79 Drain Cleaning
*through accessible cleans
expires 09/30/2023
Why Do Drains Clog?
There are several potential causes for drains to work sub-optimally. First is the simple fact that there are many older buildings in the area, with older pipes that corrode over time. Caliber One Plumbing and Construction, Inc. provides inspection of those pipes to ensure that they have adequate drainage. If an issue with the pipe itself is not the culprit, then we've got to look at what's going down the pipe. Pipes are constructed to drain water. Any substances other than fluids going down the pipes could potentially clog the drain. Kitchen sinks often sustain a good amount of abuse from cooking grease, paper products, and food remains going down. Over time, without consistent drain cleaning and maintenance, sinks can become clogged with these items and pipes can leak or burst. Bathroom drains are exposed to a multitude of personal care products as well as human hair. This combination of products such as soap and hair accumulation can be particularly effective in clogging your bathroom drains.
How to Avoid Clogged Drains
To avoid kitchen drain blockage, scrape food off plates before rinsing them in the sink
Utilize a strainer in your sinks and tub basins to catch food products and hair
Before turning on the garbage disposal, run cold water
Before turning off the garbage disposal, urn water through for several seconds
Never put cooking grease down the sink; rather, let it harden at room temperature and throw in the trash
Caliber One Plumbing and Construction, Inc.'s Drain Cleaning Expertise
Finding a plumber who can clean a drain may not be enough. It's also important to find a professional who can diagnose plumbing problems, and even better, catch a potential problem during a maintenance call and fix it before it becomes an emergency. Since 2018, Caliber One Plumbing and Construction, Inc. has specialized in providing quality preventative and emergency services throughout the area. Amateur plumbers may do a couple of quick fixes and go on their way, thinking they've solved the problem—and before you know it, your drains need cleaned again, or worse, unclogged, or still worse, you'll need pipes replaced. Depending on the drain age, size and location, there could be any number of things clogging it: grease, hair, even cleaning products. At Caliber One Plumbing and Construction, Inc., we're experts at both finding the problem and solving it.
Why Call Caliber One Plumbing and Construction, Inc. To Snake Your Drain?
Simple appointment scheduling: We'll arrive quickly to inspect and assess
Free, fair quotes: We'll provide a written estimate and reasonable pricing
Efficient service: In most cases, or crew will have the necessary equipment on hand to fix your drain on the spot
Trusted employees: All of our plumbing technicians are properly vetted and thoroughly trained
---
Call for Fast FREE Quote
---