Licensed Plumbers in the Santa Ana, California Area
Specializing in Sewer Repairs and Drains

If you have plumbing issues, finding a quality plumber in the Santa Ana area can be a challenging task. Caliber One Plumbing and Construction, Inc. makes it easy. As a trusted local plumber in Orange County, California, we've proudly provided the full range of plumbing-related services to area homes and businesses since 2018. Caliber One Plumbing and Construction, Inc. is a trusted professional plumbing service providing emergency plumbing repairs, drain cleaning, pipe, and valve repair, and residential and commercial water system services. Simply call (657) 212-2774 for a consultation.
★★★★★
"One of our rental properties main line had backed up. We had called another plumbing company who inspected the pipes and said the main line was broken and they had to dig INSIDE the house. They quoted me a price which was a lot of money. I decided to get several estimates for the job. I called Caliber One Plumbing and Construction and Armando came out to the property. Armando did a camera inspection of the line and it turned out there was NO break in the line! Armando said he could expose the the line from the OUTSIDE of the house descale the cast iron pipe and install a clean out. Armando saved me a headache and money. FINALLY an honest plumber!"
-Layla Bennett
---
Call for a FREE Quote
---
$79 Drain Cleaning
*through accessible cleans
expires 12/31/2023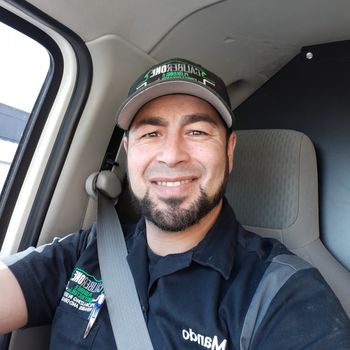 Is water draining much slower than expected lately? It may be time to call the drain cleaning professionals at Caliber One Plumbing and Construction, Inc.. We've been unclogging drains in local homes and businesses since 2018, and we'd be happy to help. Our clog removal specialists are courteous and knowledgeable and our prices are fair. Call Caliber One Plumbing and Construction, Inc. today at (657) 212-2774 to unclog your drains.
Signs of Common Drain Problems:
Backups: Be sure to call us if a bathtub or sink is backing up on the lower floor when water is being used in another room of the house.
Slow Drainage: Water that is always draining slowly is often a sign of a blockage in your mainline
Noisy Drains: When drains are making loud gurgling sounds or other loud noises, it usually means that there is an air imbalance in your system.
Dirty Water Backup: If water is coming up from any of your drains, it is crucial that you call us, especially if the water that comes up is dirty or discolored. This indicates a sewer line issue that needs immediate attention.
Watch What You Flush: Toilets and drains offer opportunities to flush things down them. When that happens, you need a professional with tools-of-the-trade to make sure those toilets and drains are cleared properly.
Whether you're having trouble with your toilet, shower, sink, or any other area of your home, the experts at Caliber One Plumbing and Construction, Inc. are skilled in every aspect of drain cleaning. With our experienced crew and up-to-date equipment, we'll have your drain cleaning projects completed in no time. Severe clogs in your bathtub, sink, shower, or toilet create an unwanted backup and slow the flow of water. We use advanced water jetting technology in cases where grease or other debris is built up in your pipes. This is one of the most efficient forms of pipe cleaning and can restore your line to a condition that is just like new! Call (657) 212-2774 now.
Let's face it, we don't even think about our sewers until there is a problem. And when a problem occurs, it's usually a big one! Caliber One Plumbing and Construction, Inc. has been repairing area residential and commercial sewers for years. With each technician having at least 15 years of experience, we have the skills and knowledge to repair just about any type of sewer problem including clogged sewers, sewer backups, clogged mains. Call today for sewer line troubleshooting by a skilled Caliber One Plumbing and Construction, Inc. plumber.
Caliber One Plumbing and Construction, Inc. can handle just about any plumbing challenge, from pipe installations during construction to clogged pipes from invasive roots. Whatever your plumbing project requires, Caliber One Plumbing and Construction, Inc. can get it done. Need to provide water to a new kitchen or bath, or relocate a sink, shower, or tub? We handle home or office building build-outs and upgrades. Trust the local plumber in Santa Ana who fully adheres to California plumbing codes and regulations!
If your home or business is experiencing a plumbing emergency, give Caliber One Plumbing and Construction, Inc. a call at (657) 212-2774 right away. We have technicians standing by and can get to any part of Orange County in minutes. Leaky pipes can quickly result in costly water damage to your home. Act now to avoid further damage to your structures. Clogged pipes can result in overflowing sinks and toilets. Yuck! Call (657) 212-2774 for an immediate resolution to your plumbing emergency.
Dealing with a hot water issue is never fun. Trying to function in Santa Ana when you've lost hot water is at best inconvenient. Cold showers are unpleasant. Trying to wash hands and dishes in cold water is not sanitary. If the hot water heater in your Santa Ana home or office has failed, Caliber One Plumbing and Construction, Inc. can help. Give us a call at (657) 212-2774 and we'll help you get your water hot again.
---
Call for a FREE Quote
---